INTRODUCTION

TECHNICAL PARAMETER

CONFIGURATION LIST

CUSTOMER REVIEWS
The machine is a kind of professional filling machine for carbonated drink and other liquid with gas which applies to PET bottle.
It is made of high quality SUS304 stainless steel. Main components are processed precisely by CNC machine tool. The machine adopts advanced photo electricity to detect running status. No bottle no filling.
Carbonated Beverage Filling Machine/Carbonated Beverage Production line Description: DCGF series 3-in-1 carbonated beverage filling mono-bloc is used in the PET bottle filling of gas containing beverage, such as Coco-cola, Pepsi-cola, Spirit drink etc. It is combined with bottle washing, filling and capping into one machine.
1. This series of filling machines are used in production of PET bottled carbonated beverage, such as carbonated water, sprite and so on.
2. This series of products are the integrated rinsing, filling and capping machine, suitable for producing various PET bottled carbonated beverage.
3. The main machine adopts advanced PLC control technology.
4. The key electric elements adopt international famous products.
5. We will give you the highest quality and the best service.
Looking for a reliable and efficient solution for your brewery's bottling needs? Micmachinery offers beer bottling equipment that can fill 2000-3000 bottles per hour, making it ideal for breweries that need to fill bottles quickly and efficiently without sacrificing quality.
Our beer bottling equipment is designed to handle a variety of bottle sizes and shapes, making it versatile for different beer packaging needs. Its user-friendly controls and minimal downtime for cleaning and maintenance make it easy to operate and maintain. Plus, its high-quality materials are resistant to corrosion and wear, ensuring a long lifespan for your investment.
By investing in our beer bottling equipment, you can increase your production output while maintaining the quality of your beer packaging. With its fast and efficient operation, you can keep up with demand and meet the expectations of your customers. Plus, you'll save time and labor costs by automating the bottling process.
At Micmachinery, we're committed to providing high-quality beer bottling equipment that meets the needs of breweries of all sizes. Contact us today to learn more about how our equipment can benefit your brewery and take your production to the next level.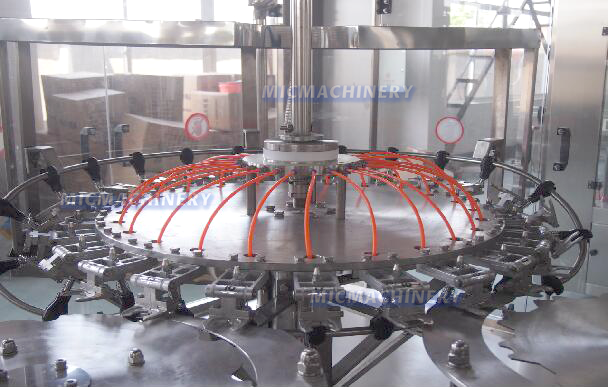 Washing Part
Washing part is mainly composed of washing pump, bottle clamps, water distributor, up turn-plate, guide rail, protection cover, spraying device, defrosting tray, rinse water take and rinse water refluxing tank.
The bottle is turned upside down and centered above a spraying nozzle which directs a stream of rinse water into the bottle. After the draining period the bottle is turned over to an upright position again.
Capping Part
Capping part is mainly composed of capping heads, cap loader (separated), cap unscrambler, cap drop rail, pressure regular, cylinder and also we need an air compressor as the auxiliary external equipment.
Cap distributing chute is equipped with a photocell switch to stop the capper when there is no cap inside the chute. The capper is equipped with inlet bottle detection switch.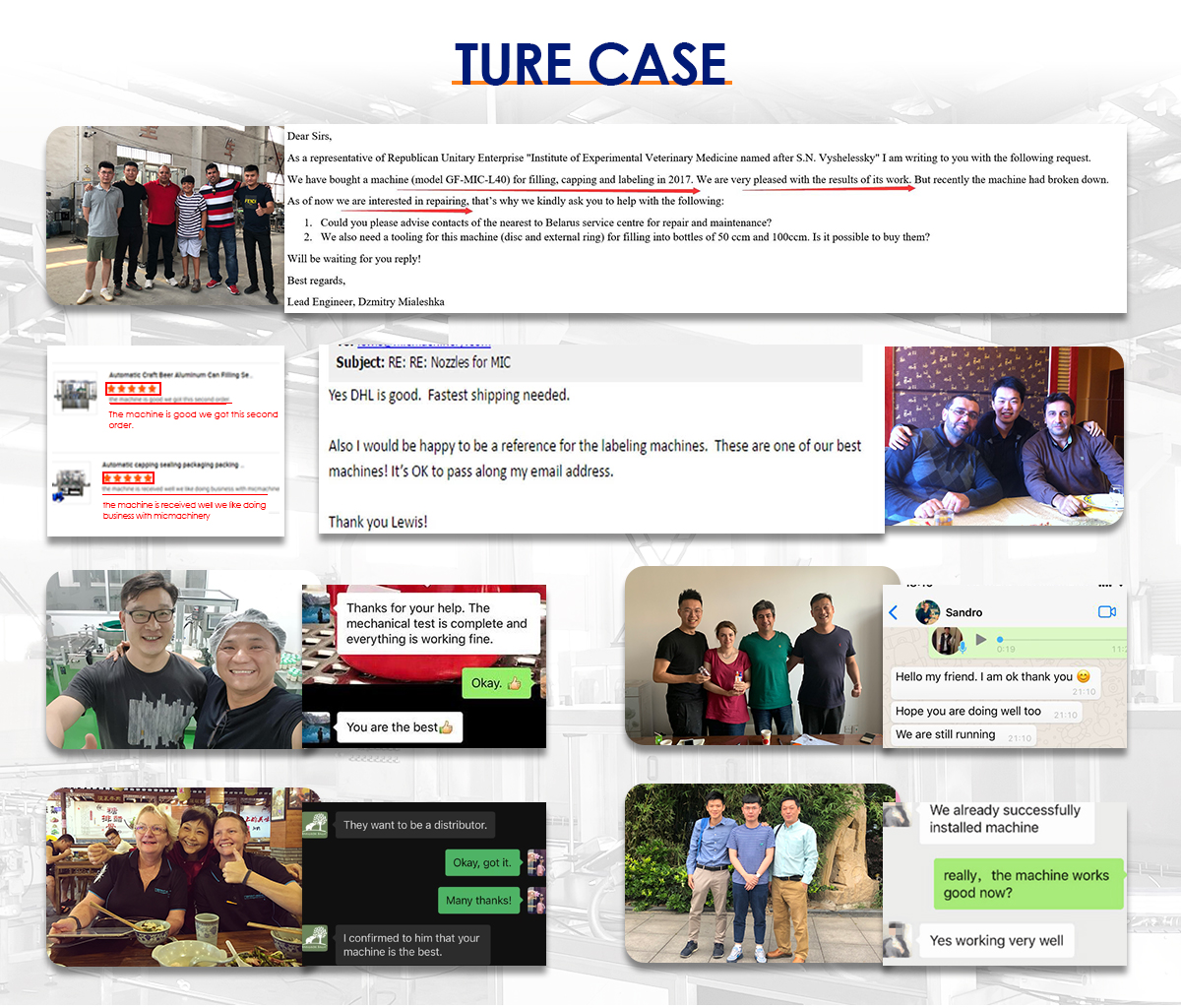 | | |
| --- | --- |
| Filling Nozzle | 18 Heads |
| Water Rinse Nozzle | 18 Heads |
| Capping Head | 6 Heads |
| Filling Volume | 0.25-1.5L |
| Filling Speed | 2000-3000 Bottles/h (500ML) |
| Air Pressure | 0.6Mpa |
| Air Consume | 0.15m³/min |
| Washing Water Pressure | 0.2Mpa |
| Washing Water Consume | Less Than 1T/h |
| Main Motor Power | 2.2KW |
| Total Power | 5KW |
| Size | 2500mm*1900mm*2300mm |
| Total Weight | 3500KG |
| Voltage | 220/380V/50HZ (Can Be Customized) |
| Control | PLC+Touch Screen |
| Material | SUS 304 |
| | |
| --- | --- |
| Name | Brand |
| Push Botton | Schneider France |
| Electromagnetic Contactor | Schneider France |
| Relays | Omron Japan |
| Frequency Converter | Mitsubishi or Siemens Japan |
| Air Cylinder | Air TAC Taiwan |
| Electromagnetic Valve | Air TAC Taiwan |
| PLC Control System | Siemens Germany |
| Touch Screen | Siemens Germany |
| Photoelectric Switch | DELIXI China |
| Proximity Switch | DELIXI China |
| Reducer | Zhejiang Duoli China |
| Sealing Motor | Zhejiang Duoli China |
| Baromter | Air TAC Taiwan |
| Bearing | Harbin China |
Water Factor, Tirana Albania, 2012
Beer Canning Factory, Wales UK, 2017,03