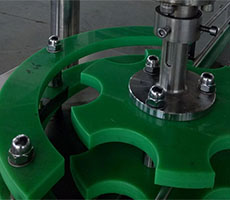 A: What is the long metal pin for and how is it installed?
B: There are three pieces. It is for support the green plate.
The long them are for 500ml bottle plate.
Short them are for 330ml bottle.
Loose the screw, then you can change them.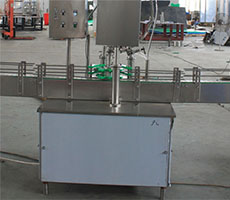 A: What are the large pins and how are they installed
B:It is leg for whole machine, you can adjust height for whole machine by this legs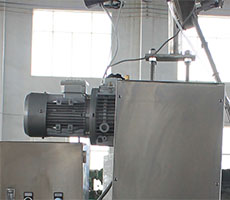 A: Is the main motor 3 phase?
B: Yes, it is three phase. The power is about 0.75kw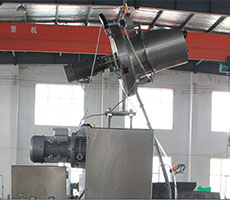 A: Is the small motor 3 phase or single phase?
B: It is three phase. The power is about 0.35kw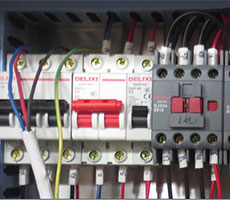 A: How is the power supplied to the main box
B: You should connect 3 pcs LIVE wires, 1 piece Neutral wire into this box.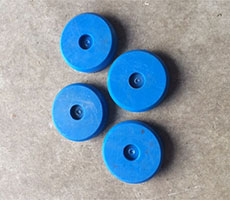 A: What are these blue rings?
B: It is mat for support legs. Avoid machine crush floor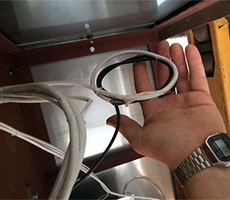 A: What are these wires and what are they connected to?
B: We have connected all of wires good, so you do not need to connect them again. Please leave it. Do not change it.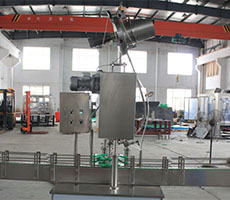 A: What does this wheel do?
B: This wheel function is: adjust the height for capping part.
When you change different bottle, you have to adjust the height of capping head.
500ml bottle is big, so you should raise the capping part.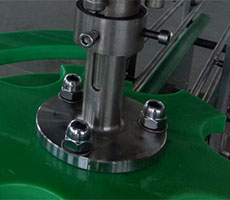 A: What is the procedure of changing from big bottles to smaller bottles?
(Change green wheel for 500ml)
1, Loose all of screw: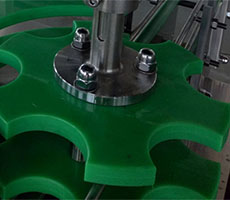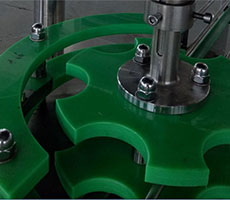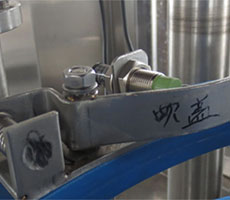 Note: Don do not forget to remove this light sensor before change the below semi-circular plate
4, After you removed two pcs semi-circular plate, then install new for 500ml bottle.
The process is the same as the removal process.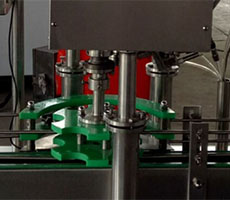 5, Adjust the height of Capping part:
Loose all of screw first. Then adjust the height by wheel under the table.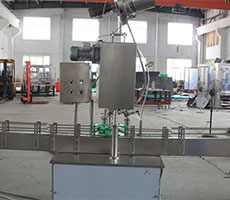 6, The last step: Adjust the width of conveyor
Filling wrong time , it leaking
Make air pressure higher .And adjust the cylinder connection filling part pressure make it faster.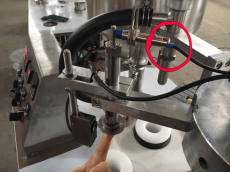 Sometime tube not filling?
Adjust the sensor check position , when the tube come to the sensor , it should be lighting .